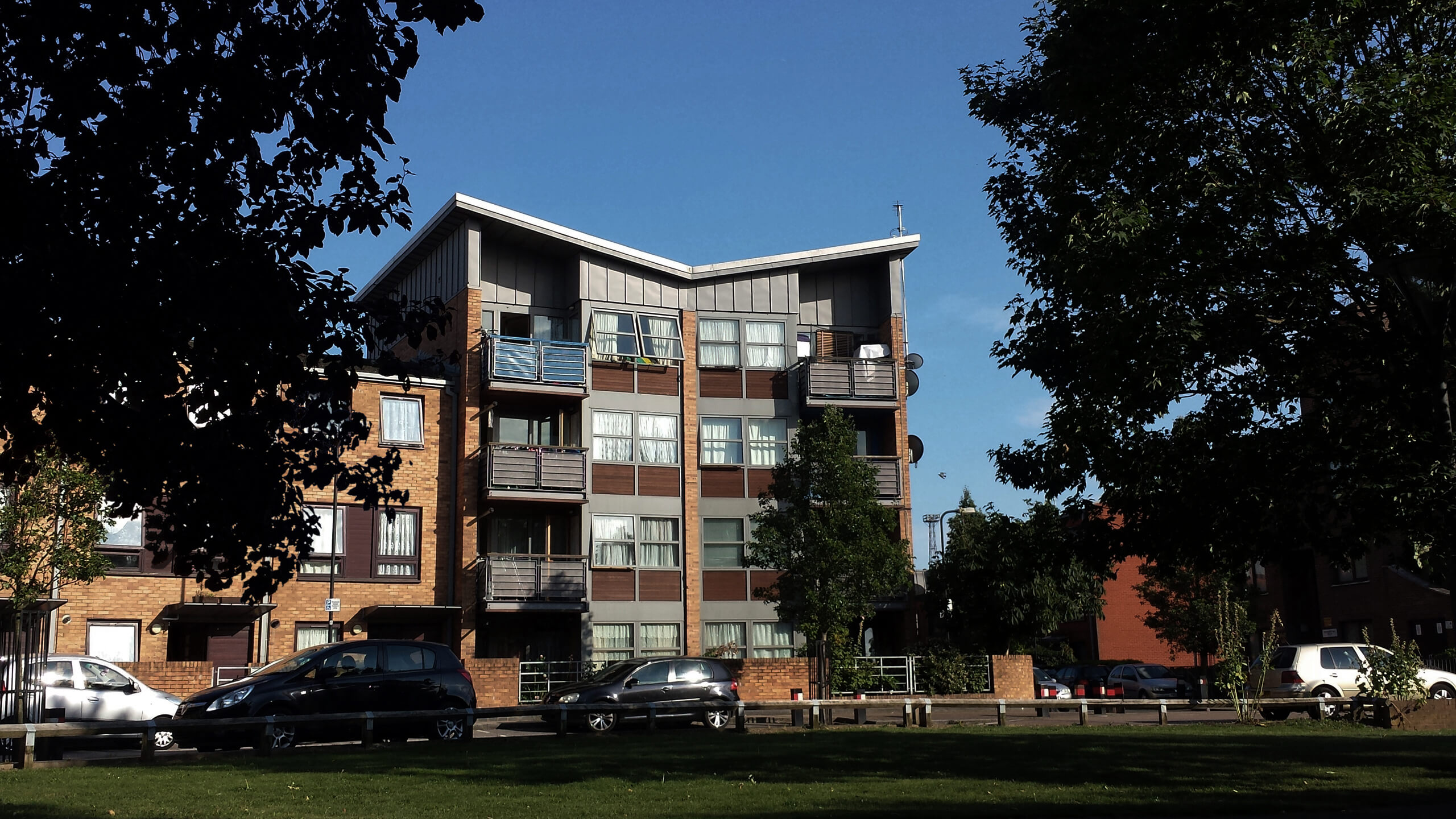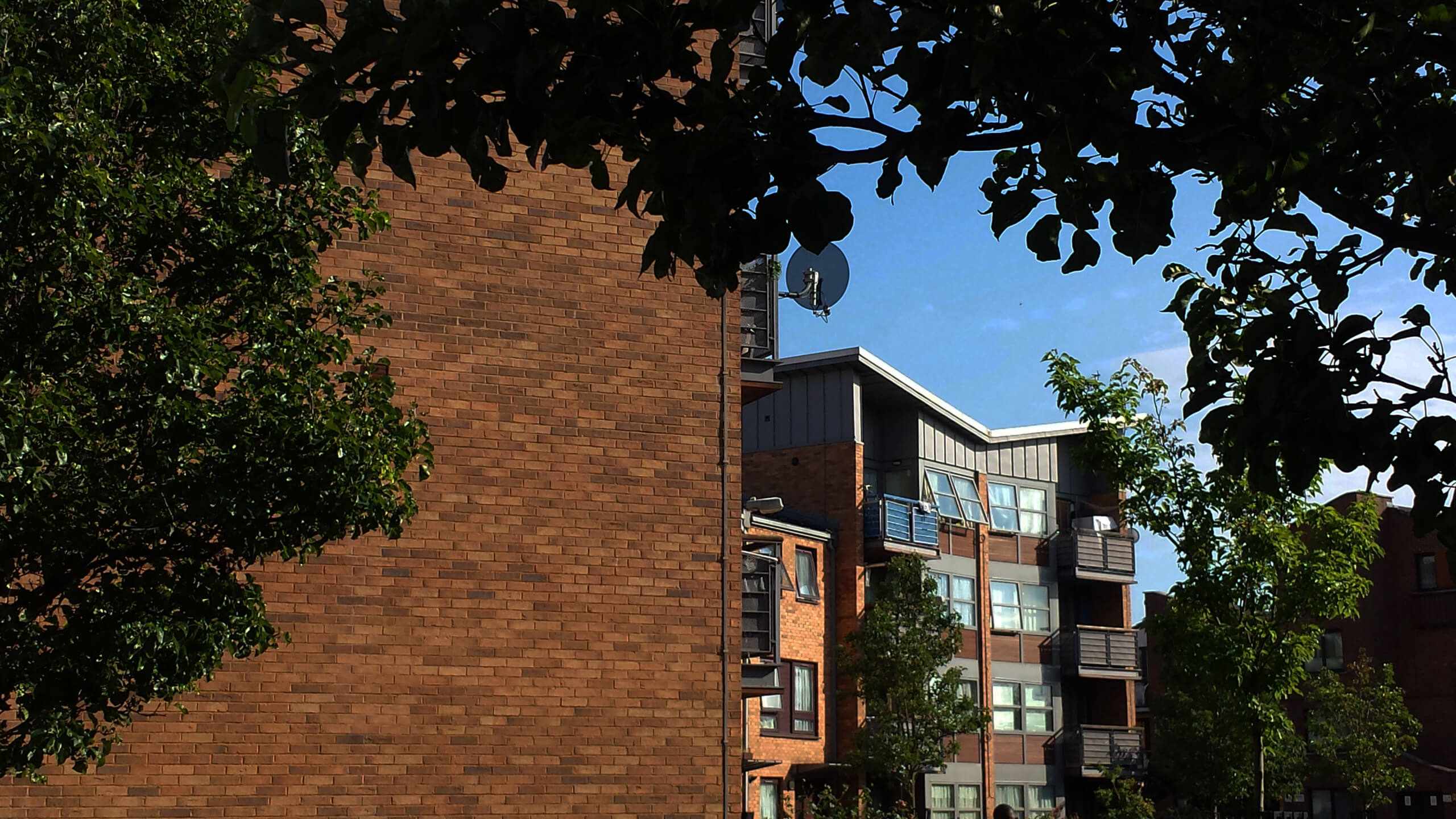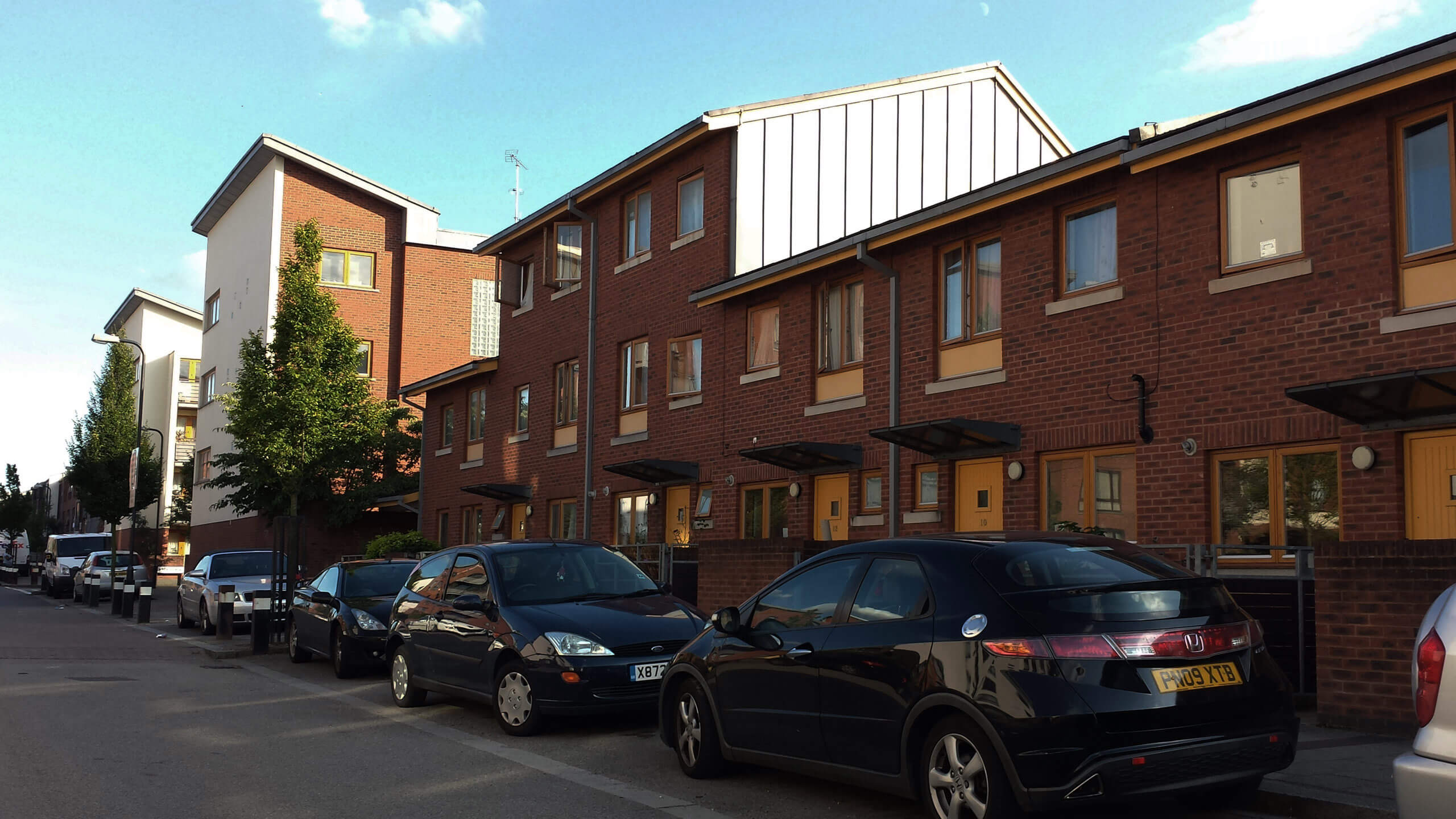 Stonebridge Estate
Stonebridge Estate, is a large multicultural area in the London Borough of Brent. It is near to an arterial road leading into central London, and the main railway line into Paddington Station. Work on the Stonebridge Housing Action Trust regeneration involved the rebuilding of 1,775 flats in medium and high-rise concrete panels, and their replacement with terraced housing and four storey flats.
The strategy involved the progressive demolition of the tower blocks and re-housing 1,500 families into new sustainable homes they helped to create. With the use of models, visits, videos, workshops and meetings, design and layout options were selected by residents.
Timothy Associates were selected as one of four practices to act as sub consultants to design selected areas within an established framework. Timothy Associates designed a stepped crescent of housing including 5 houses and 16 flats with butterfly roofs and west-facing balconies overlooking the landscaped canal; and also a terrace of a further 11 houses.
Phase 1 was completed in 2000 and delivered 380 new dwellings. Phase II was completed in 2003, and phases III and IV will deliver an additional 400 new homes.