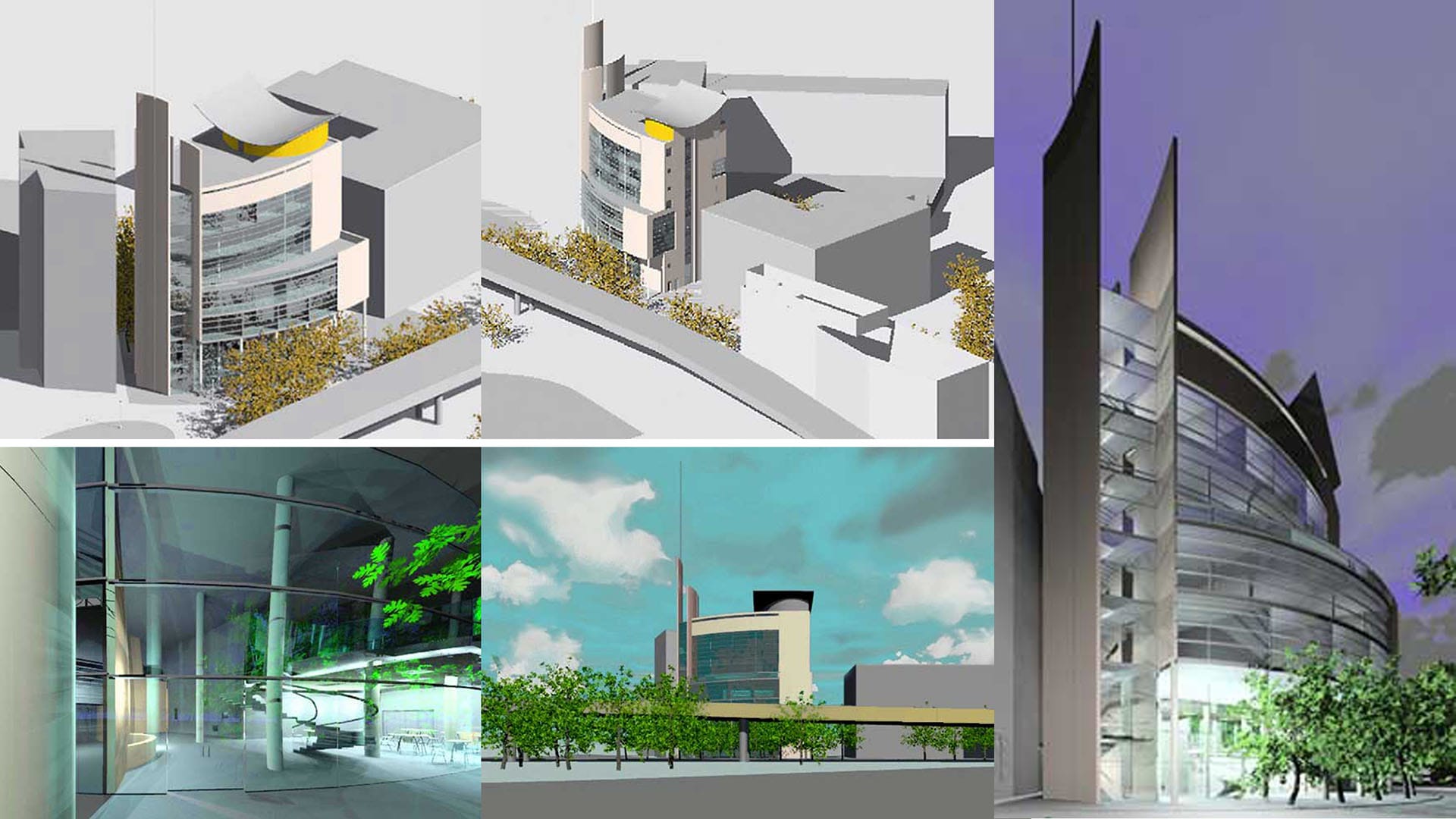 Stephen Lawrence Technocentre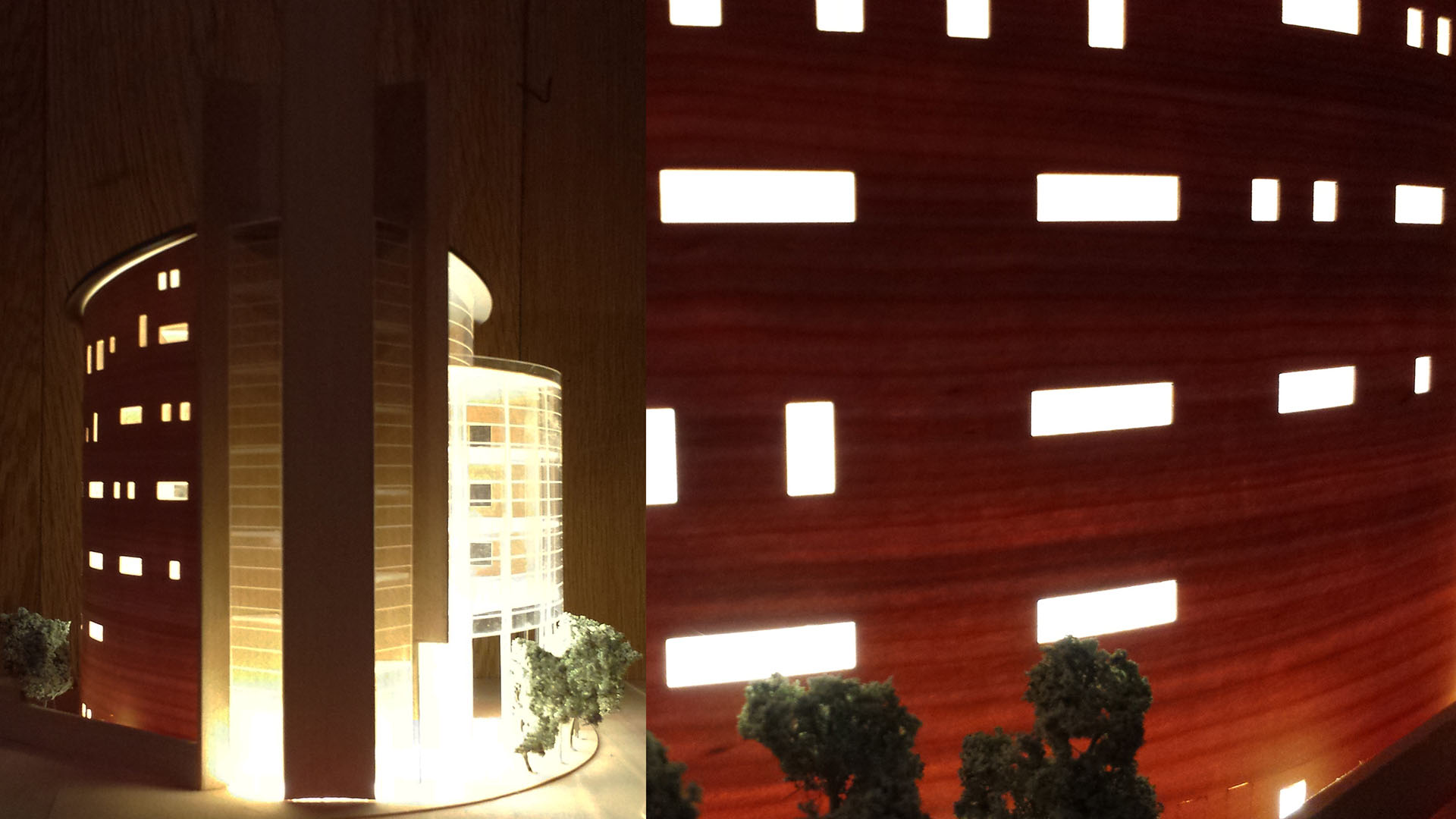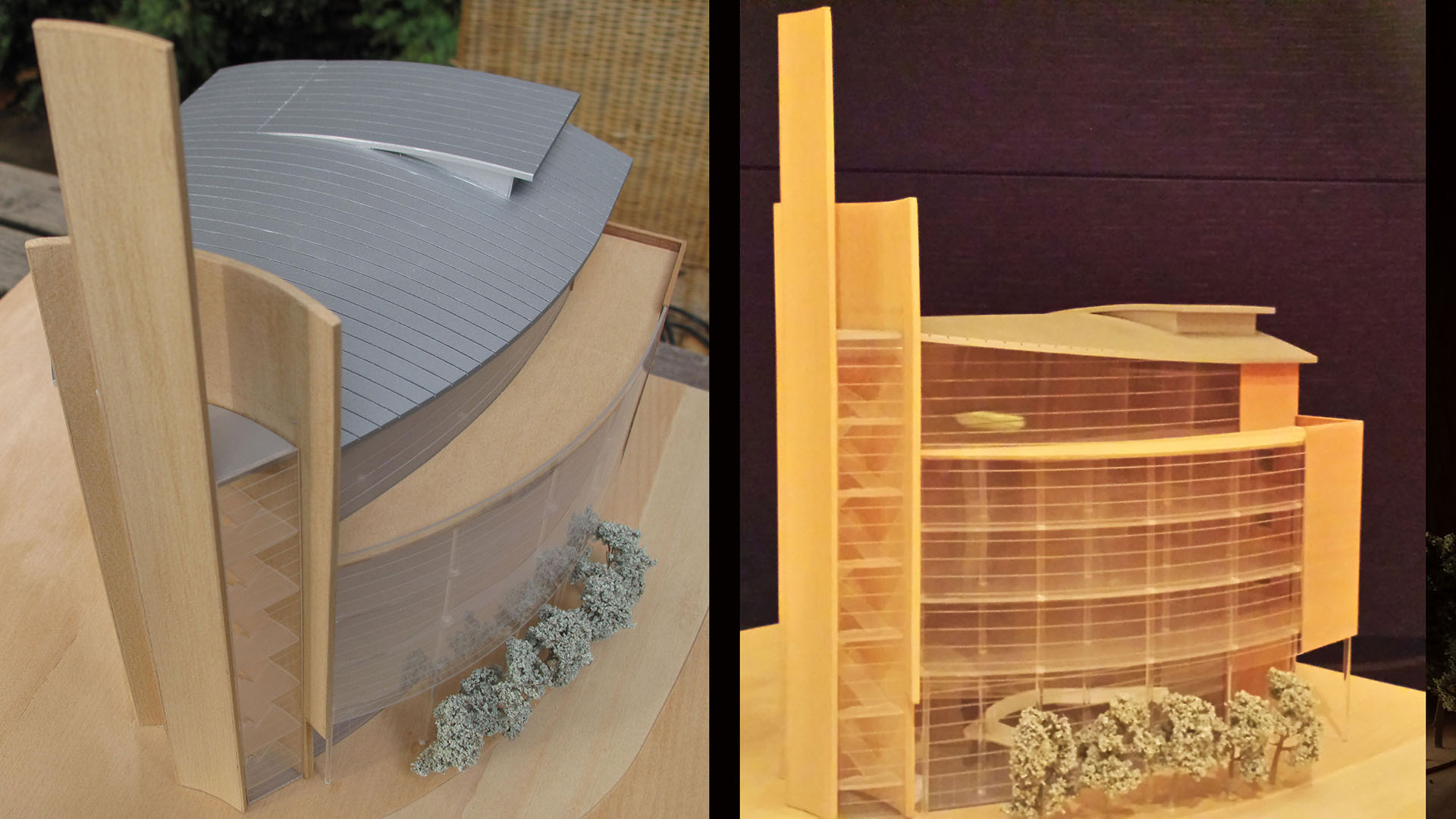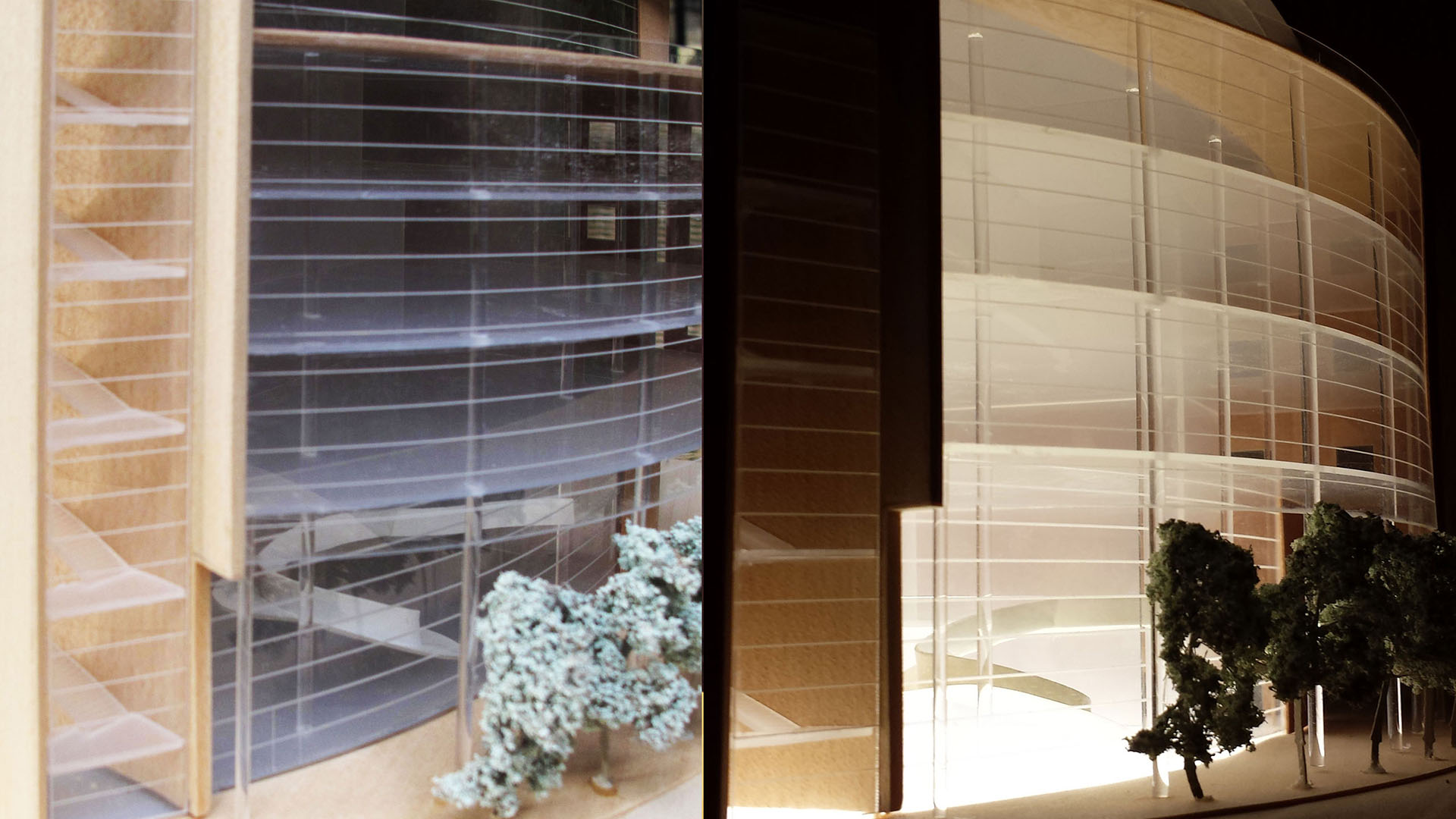 Stephen Lawrence Technocentre
This proposal was prepared for the Stephen Lawrence Charitable Trust who wished to build an educational building in Deptford SE London, to provide tuition to deprived youngsters who – as Stephen did – want a career in architecture, the built environment or design.
The project was awarded Lottery Grant by the Millennium Commission, and funding from the Arts Council. The scheme was granted planning permission in October 2001.
As well as the educational provision, the glass-fronted landmark building provides a café, crèche, exhibition spaces and incubator offices.
The main façade is designed to be transparent, advertising the activity within to the passengers on the Docklands Light Railway which runs past the site on a raised track; and the curved structures at the apex and on the roof show exuberance and confidence. The open spiral stair case in the entrance foyer draws you through informal meeting areas and the foyer/ café area will be used as exhibition space to showcase the students' work.