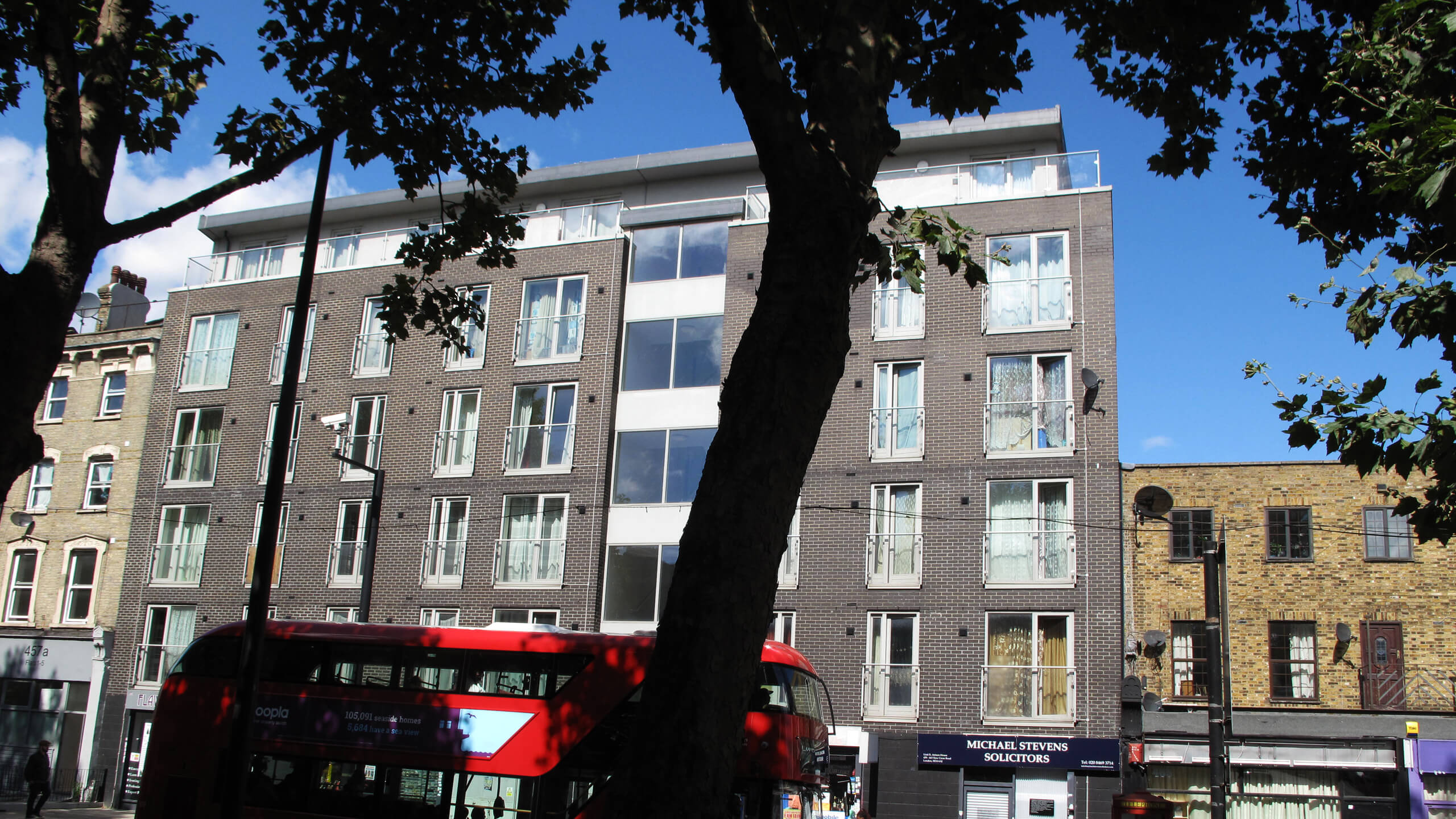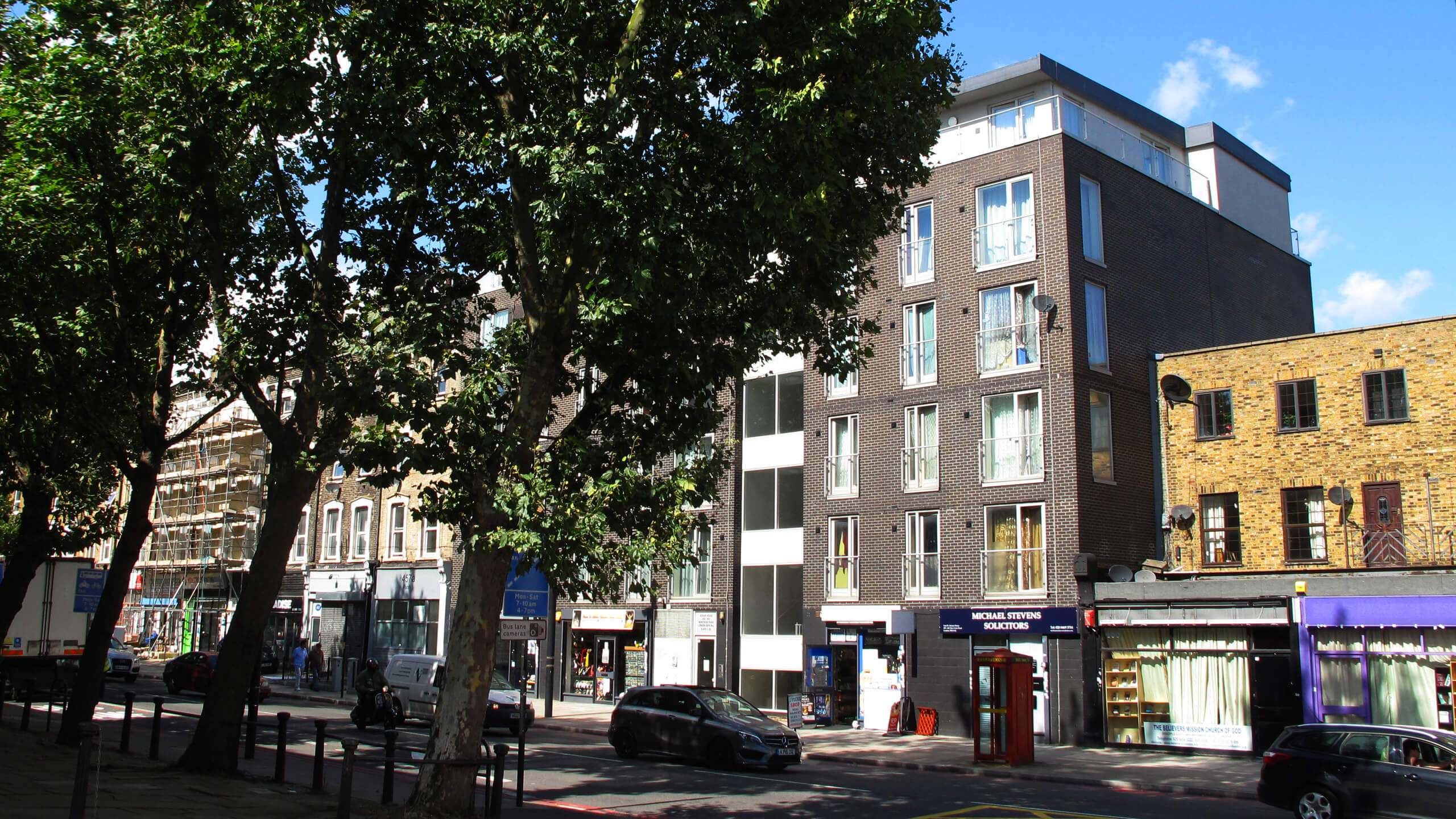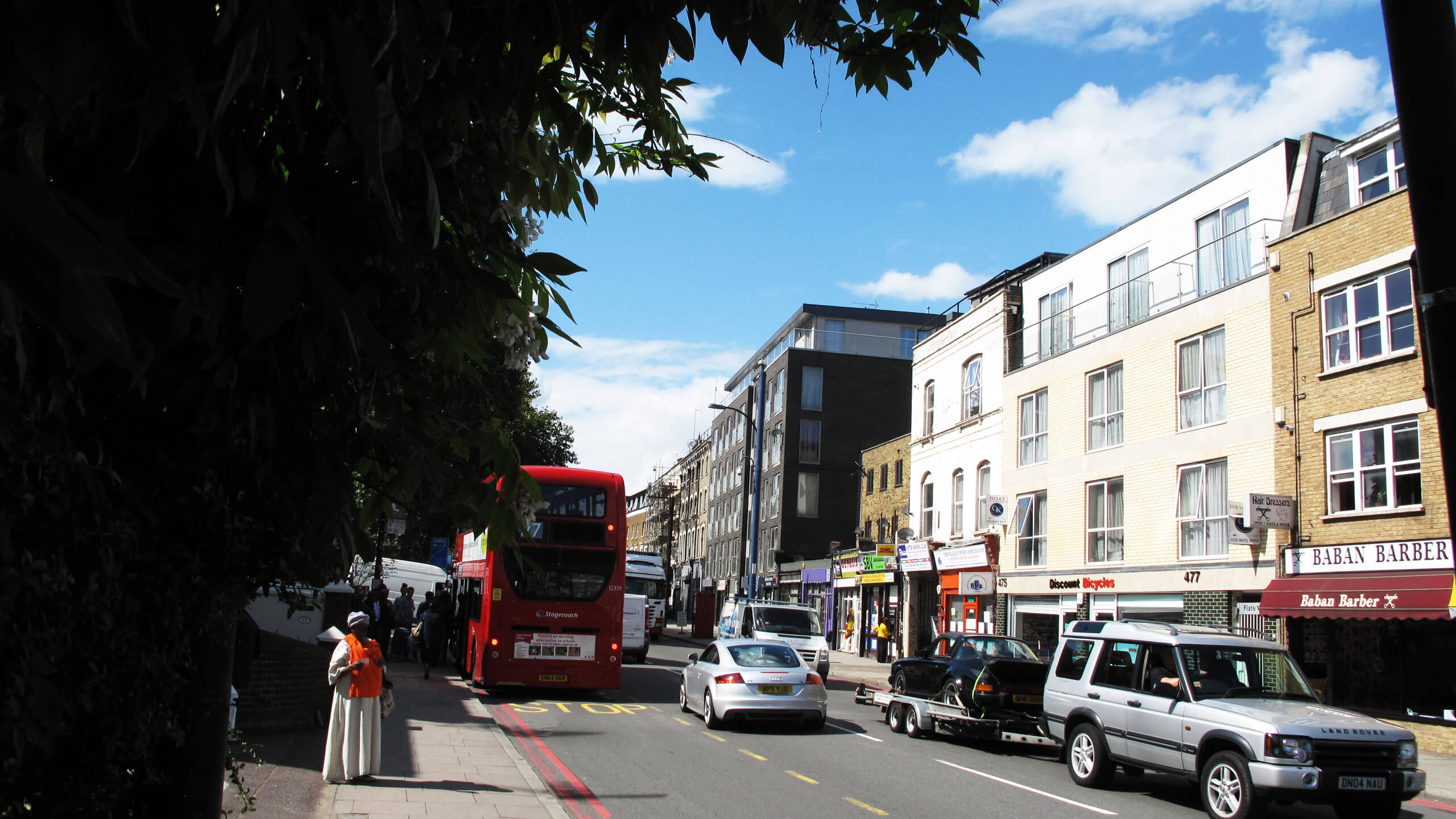 New Cross Road
A development of 43 residential units (27 1-beds and 16 2-beds, 33% affordable) and 4 retail units fronting the busy New Cross Road in south east London with car parking accessed through a landscaped courtyard to the rear.
This section of New Cross Road is full of interest and variety in terms of its urban form, yet the previous single storey function rooms (now demolished) created a void in the townscape. The main building of the development, fronting New Cross Rd, is designed as a structure which unifies the surrounding urban fabric with form and massing that is complimentary to the adjacent buildings. A penthouse level, set back from the façade, adds interest and provides sunny south-facing terraces. Balconies are confined to the 2 bedroom rear-facing units away from the traffic noise, with views to Canary Wharf. Lower residential blocks at the back create a harmonious transition from the existing coach houses on Baildon St.
The flat roofs of the buildings will be 'green roofs' to encourage wildlife, and incorporates solar panels.