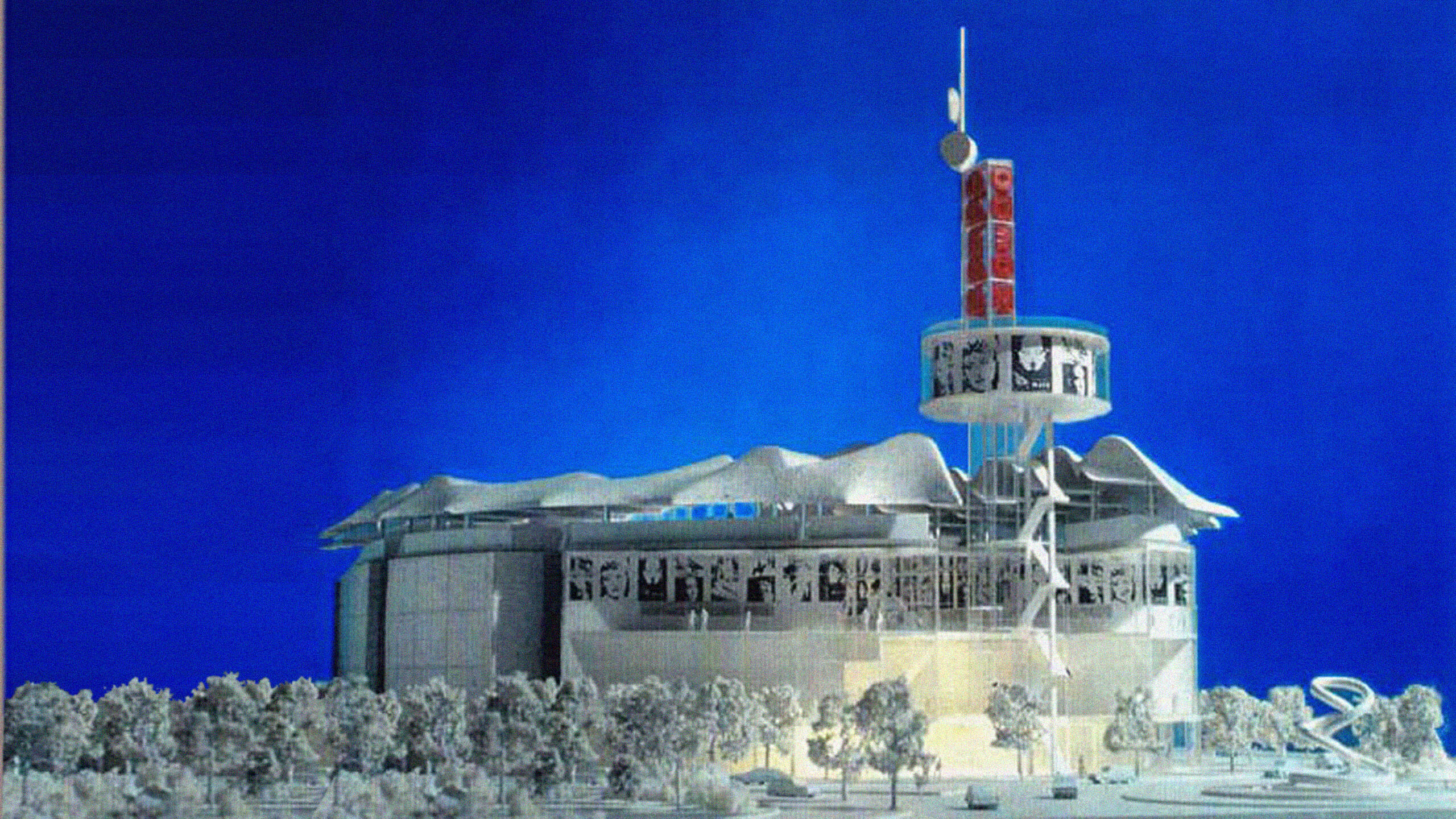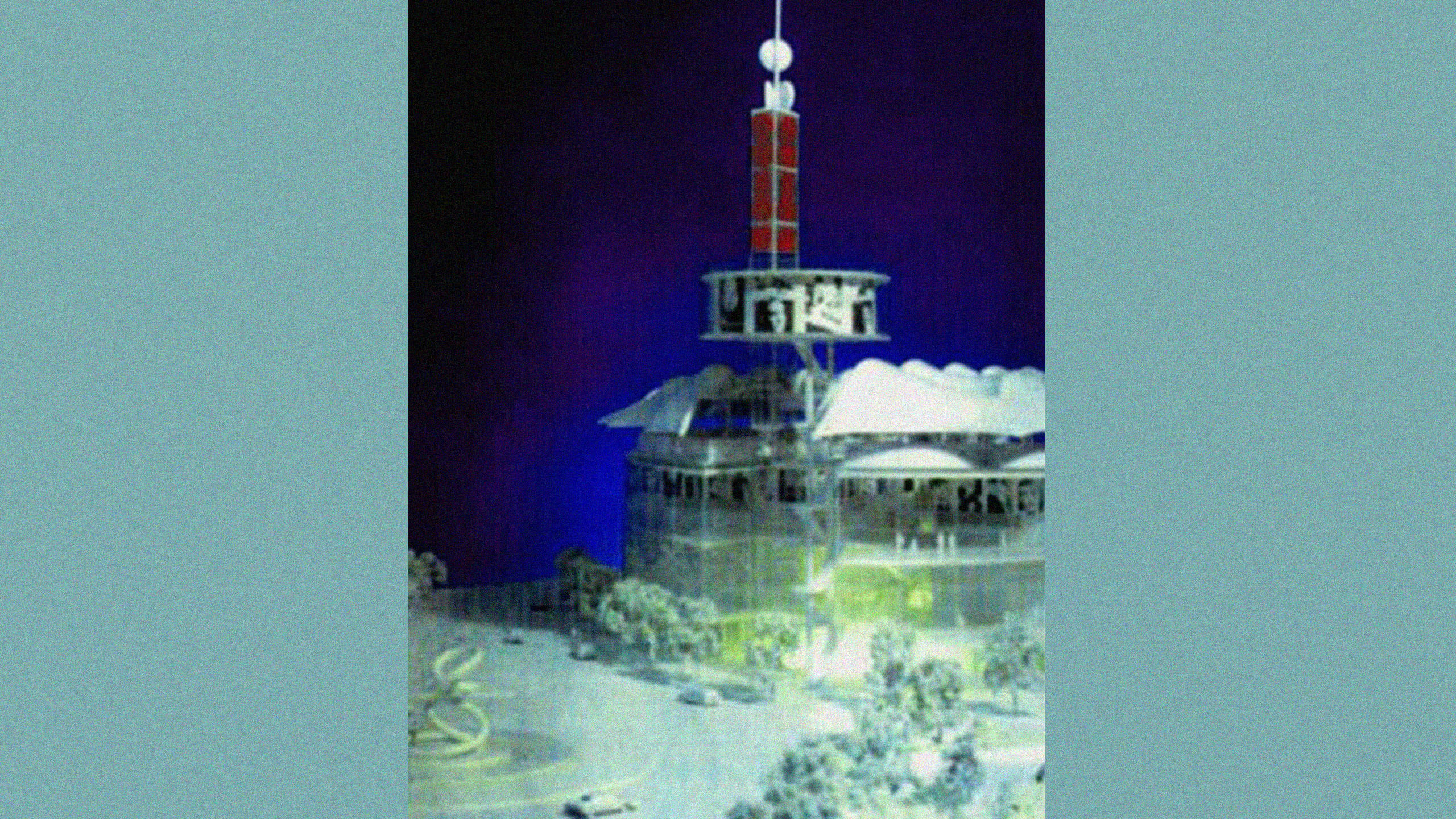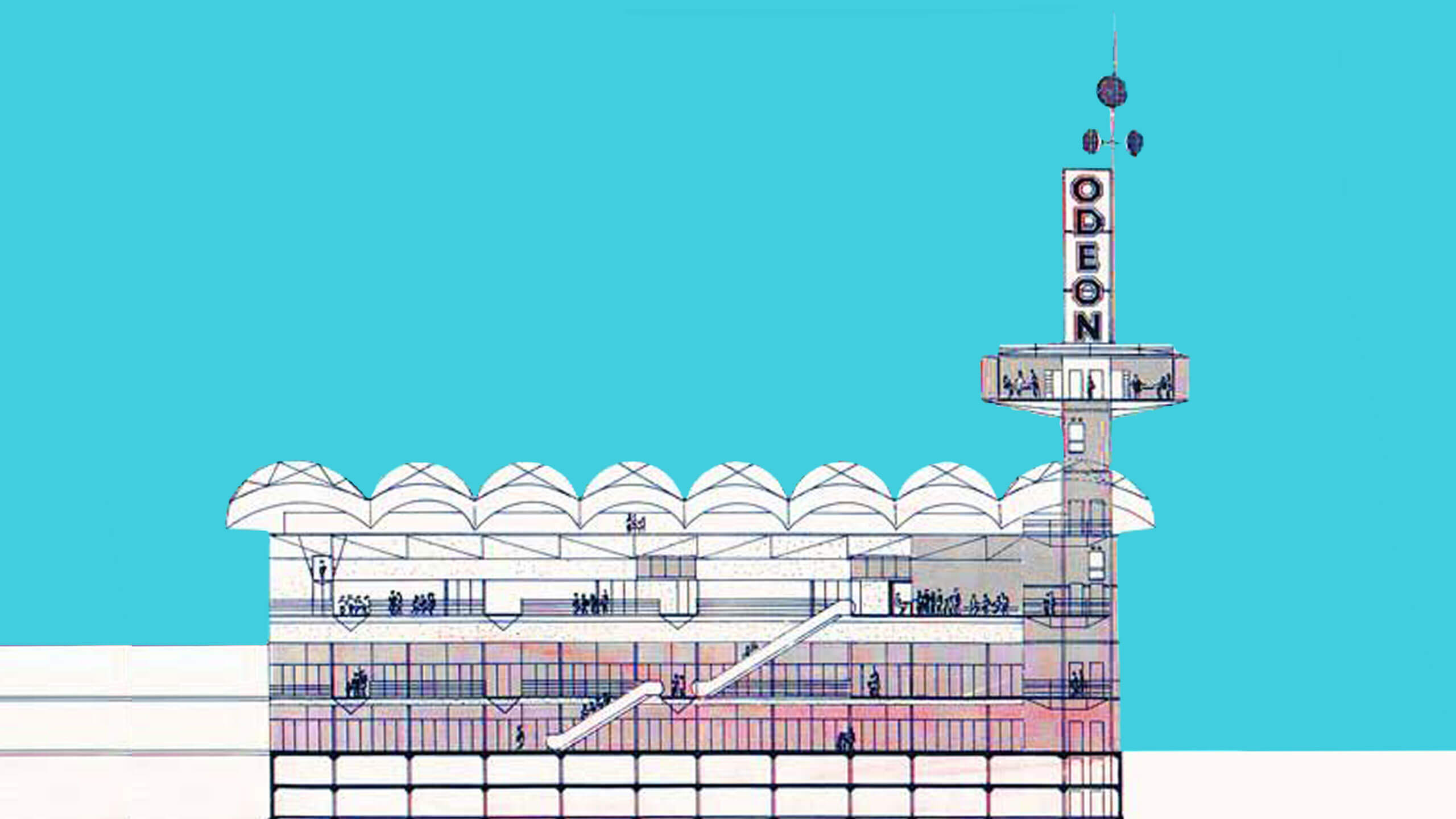 Lewisham Odeon
This design collaboration between Timothy Associates, YRM Engineers and Pierre Botschi resulted in a competition winning entry for the redevelopment of the former Odeon site in Lewisham town centre on a site earmarked for government's private finance initiative.
Timothy Associates' client was ZVI, an American construction company that was negotiating with Slough Estates on a joint venture for the scheme. The Timothy Associates scheme is a retail and leisure centre with a multiplex cinema, restaurants, bars and a nightclub. Its tower is designed as a focal point for cinema advertising incorporating a cafe.
Access to the complex is by glass lifts which reach every floor. A circular tower cafe becomes a disco at night. The building's tensile roof structure acts as an umbrella, giving cover for a Go-Kart race track. There is also a full-height glazed, landscaped mall with escalator links to the existing shopping centre. "Wings" of its prominent main entrance are fully glazed and reveal a double-height cinema foyer and restaurants on the lower level.
The design team included, Timothy Associates, YRM/Anthony Hunt, YRM Engineers and Hanscomb Partnership.