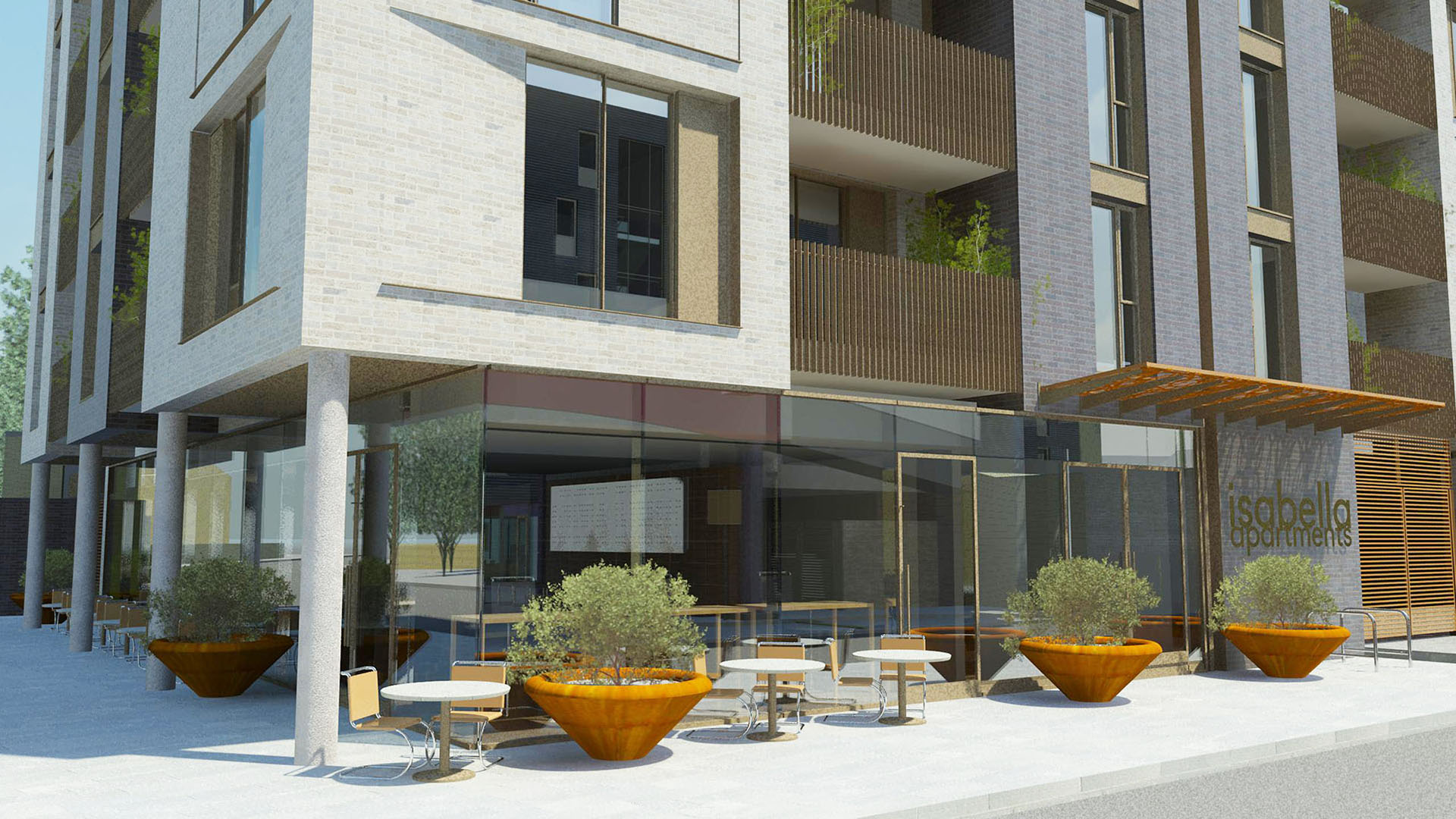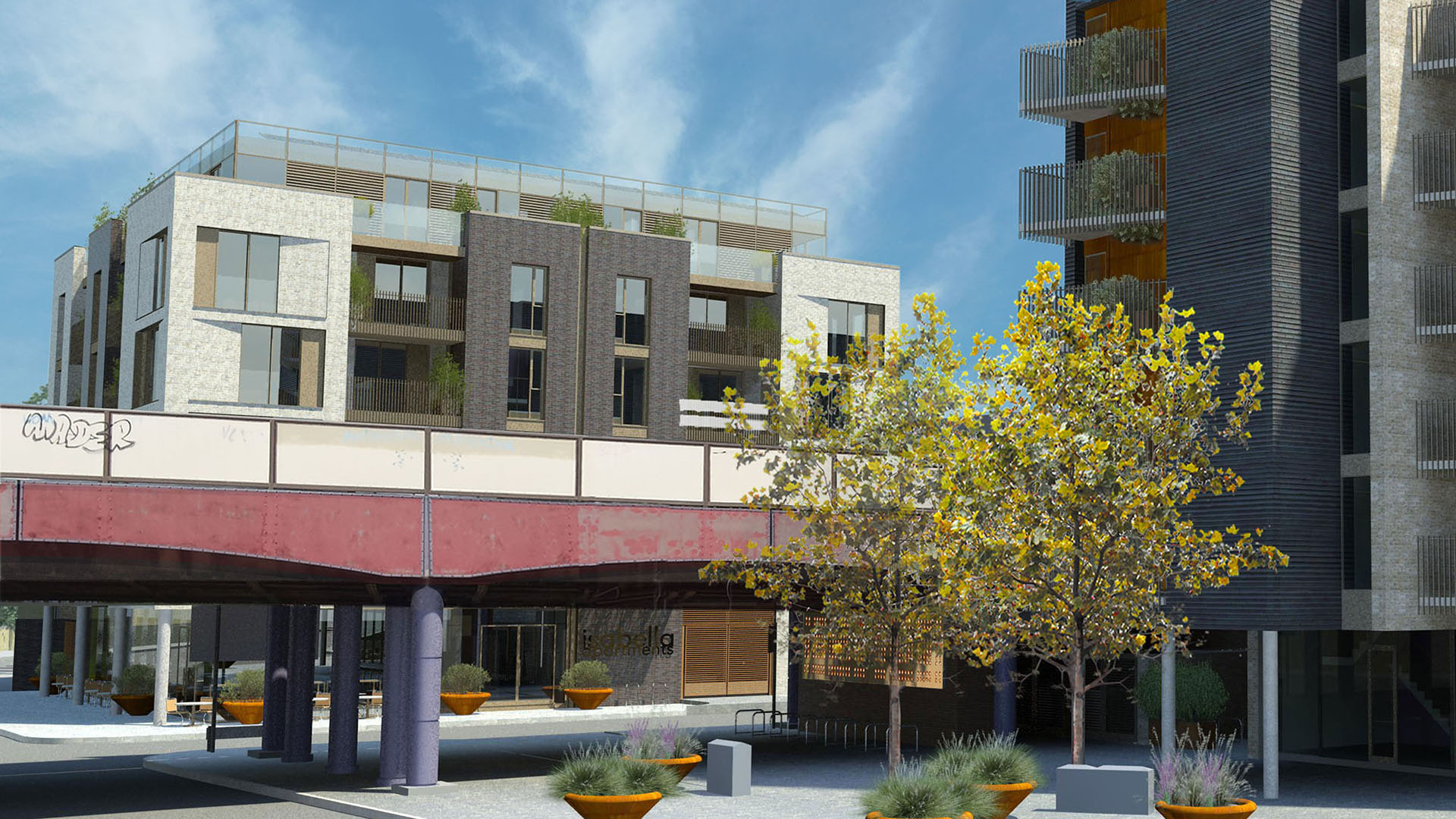 Isabella Apartments
The project involves the demolition of the existing petrol filling station with the decommissioning of the underground petrol storage tanks and site decontamination followed by the construction of a new mixed use building of six storeys. The development is within walking distance of Lewisham Town Centre and has excellent public transport links into central London from Lewisham railway station, the DLR and bus termini. The development has been designed to be 'car free' and includes only a small number of disabled parking bays due to the excellent transport links, and a generous internal cycle store is provided for residents.
From street level, access to all the residential units is gained via a shared entrance lobby from Granville Park. Separate pedestrian access points are designed to serve the café. The design provides a mix of 8 one-bedroom apartments, 16 two-bedroom apartments and 4 three bedroom apartments and range in size from 51 sq m to 78 sq m. The ground floor retail unit extends to 178 sq m, and all apartments are designed with balconies or terraces.
The elevations are finished with two brick types (a Shelford Cream Multi–buff and a Rustington Antique–grey, both by Traditional Brick and Stone Ltd). Main facades are divided by large areas of full height glazing and recessed balconies finished in bronze.
The building has been set back from Lewisham Road and Granville Park to allow for generous pavements and provide a positive response to the street, The building is designed to be prominent, reinforcing the existing building lines with an active frontage. The incorporation of a green roof also makes a good contribution to ecology improvements.
The design and layout of the site has carefully taken into account the local context and site constraints. The resultant scale, massing and layout is of a high quality, creating a building which creates a suitable transition from the railway and high density town centre to more domestic scale development to the north. The external treatment creates interest and form, and ensures that the massing of the building is broken up. The project has a strong visual and functional relationship with the new Premier Inn hotel and with the major Lewisham Gateway town centre development.