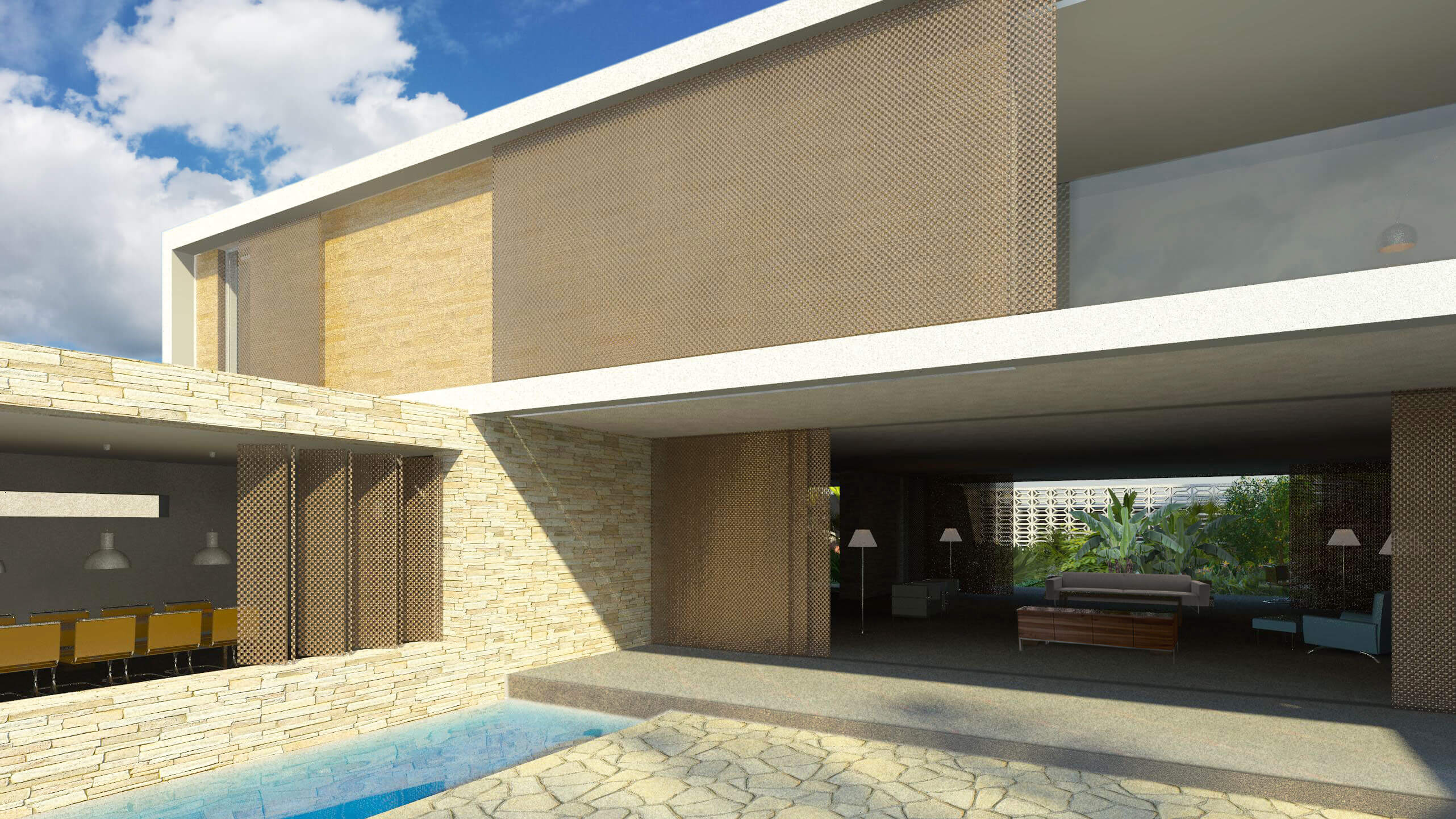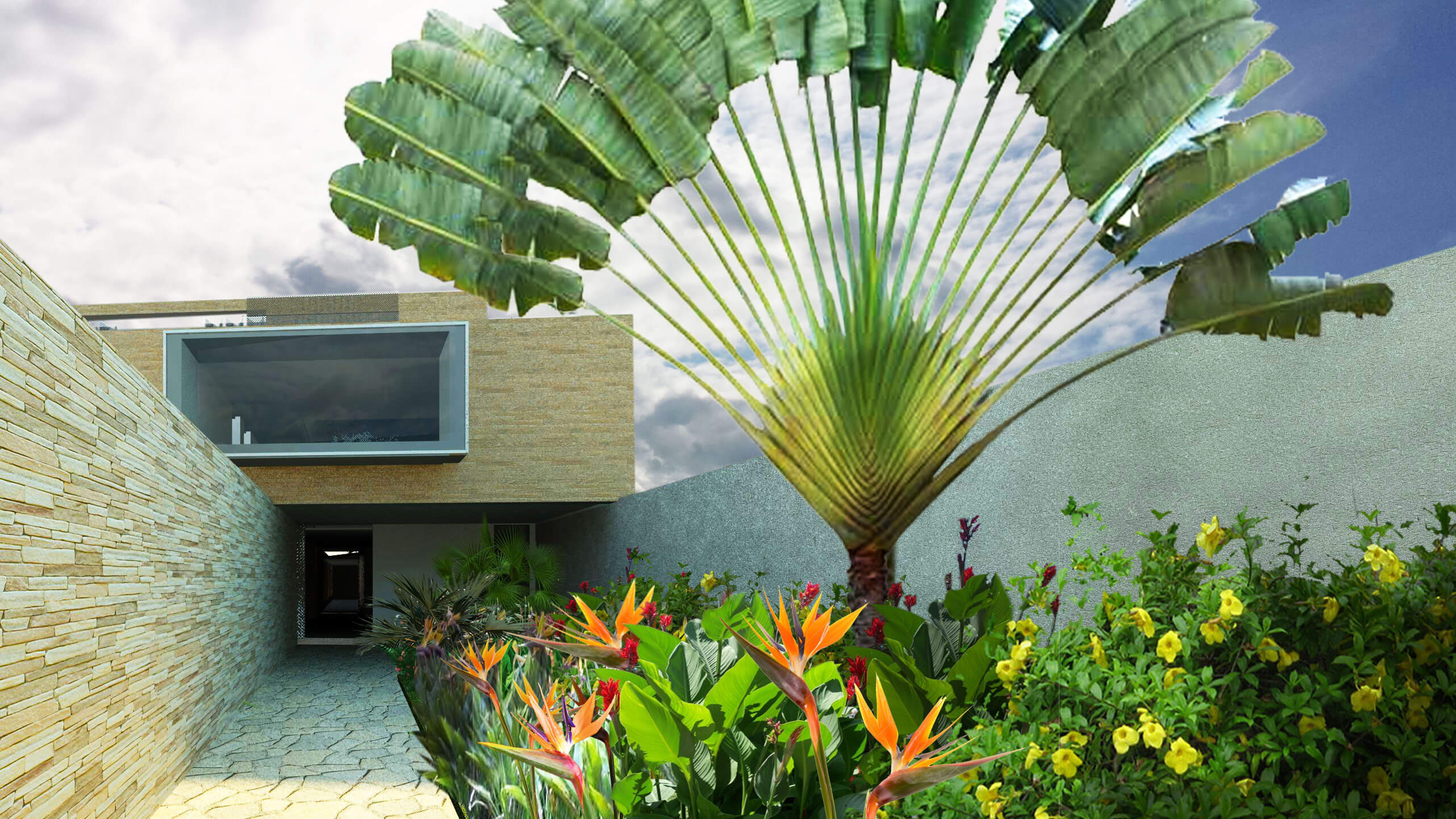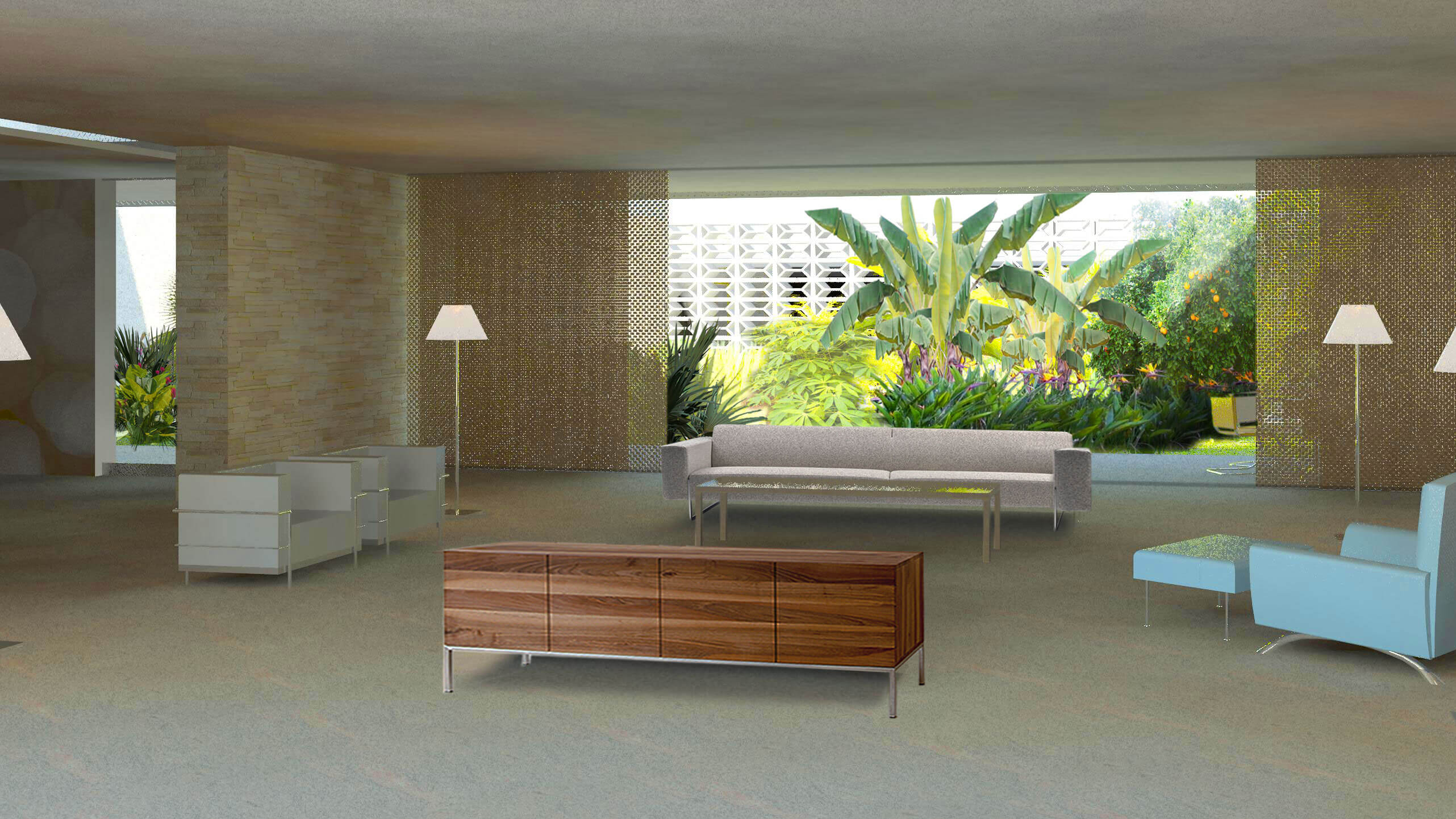 Goderich House
A dynamic contemporary urban family residence which combines sustainable hardwood with vernacular stonework and concrete in an open plan layout; for a site just outside Freetown in Sierra Leone. The building has been designed to mitigate the hot and humid climate by providing deep shade and natural cross ventilation.
The house uses a concrete frame and wood-clad rectangular forms. The structural and visual base of the house is a thick stone-clad wall with large span openings of glass , retractable mashrabiya hardwood screens and sliding lathe shutters to all principal rooms.
The stone wall provides a division between outside and inside, and the house is designed to open up to its front and back external areas.
At the entrance to the house, a small atrium with staircase links the spaces together. These include: the hall to the dining room and the kitchen, the living room and, vertically, to the first floor bedrooms and a smaller more intimate space on the top floor. From this room, hardwood mashrabiya screens and two large wooden lathe sliding doors open onto a deck with views to the city on one side, and views over the garden on the other side.
The living room is designed for entertaining and opens up completely, creating a large continuous open space, and providing cross-ventilation between the front and back landscaped gardens.