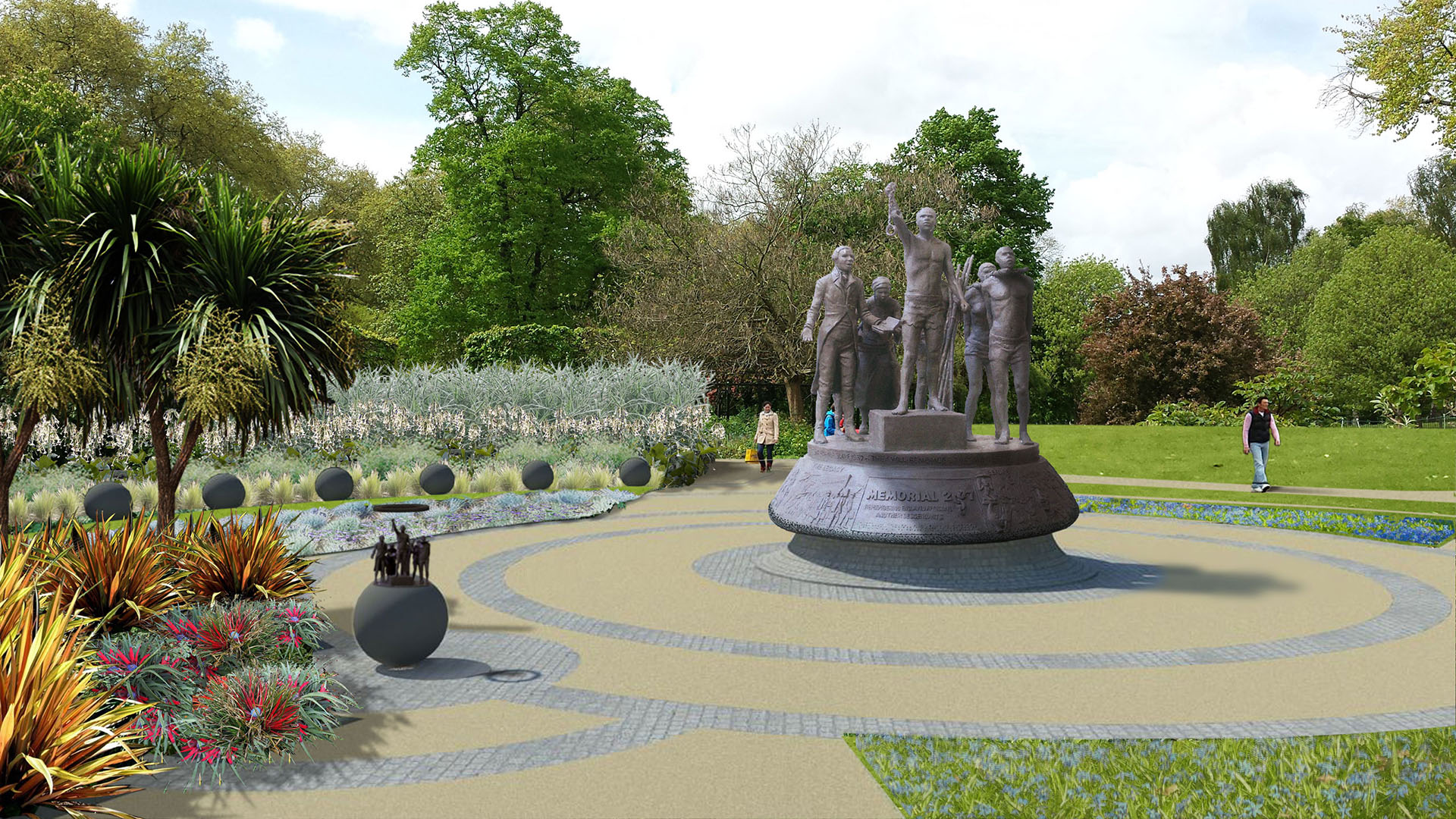 Enslaved Africans Memorial Garden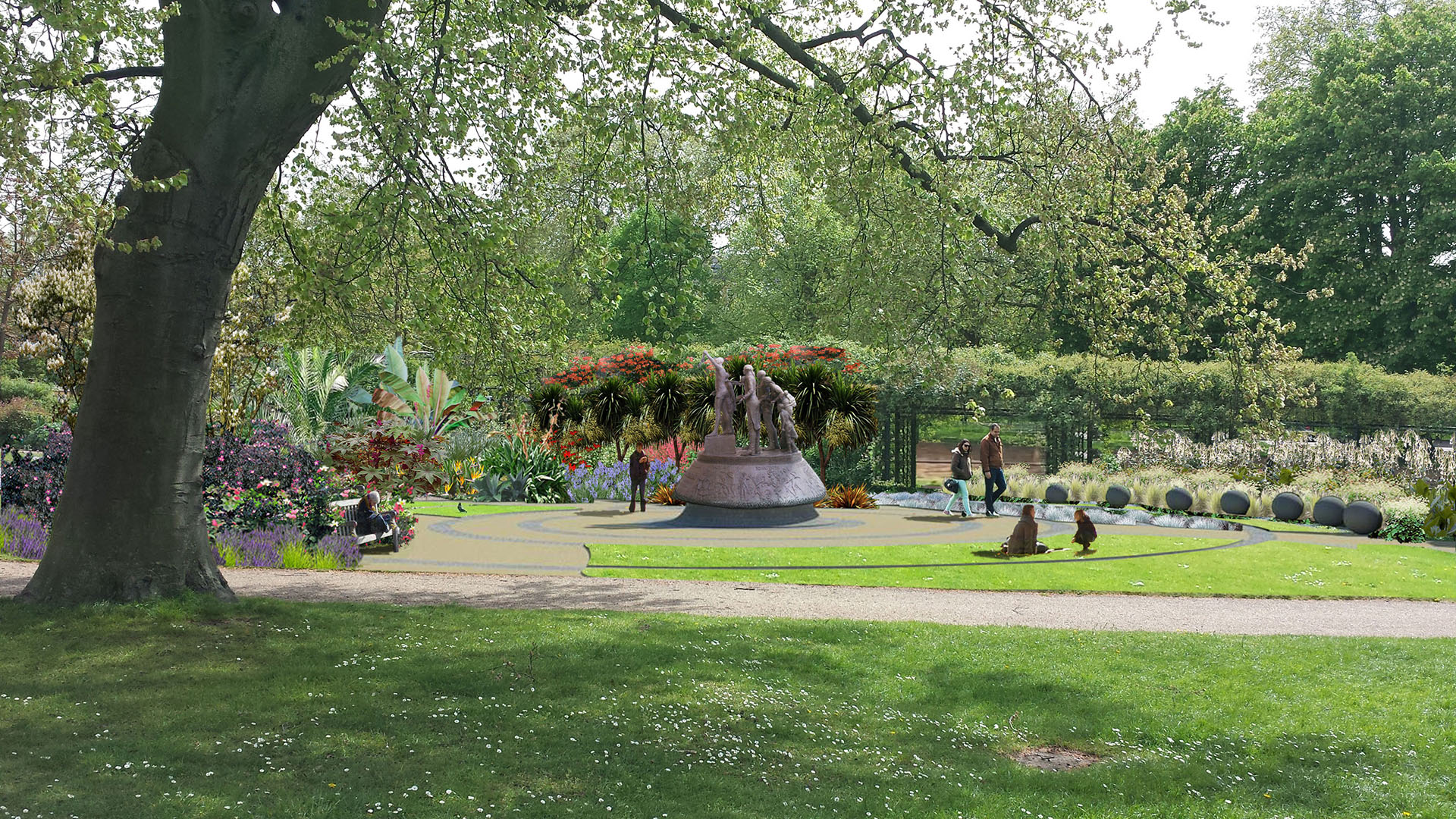 Enslaved Africans Memorial Garden, Hyde Park
Timothy Associates won a competition to design a memorial garden marking the bicentenary of the Parliamentary Abolition of the Slave Trade in 2007, to remember enslaved Africans and their descendants. The Enslaved Africans Memorial Garden will be located within the Rose Garden of London's Hyde Park. It will be themed on the 'Slave Trade Triangle' and will feature tropical planting. A powerful new bronze statue designed by a leading artist Les Johnson FRBS will be placed at the focal point in the centre of the garden with the 'Freedom Figure' facing 'Africa'.
Currently there is no permanent national memorial in this country or in any major nation's capital city to commemorate and remember the millions of unnamed enslaved Africans whose lives were sacrificed during the era of Trans-Atlantic slavery. It is intended that this memorial garden will be the first of its kind.
The proposed location is within the Rose Garden, an area of approximately 1,080 square meters. The Rose Garden's swirling beds and paths are a fanfare announcing the park as one enters by the major pedestrian route from Hyde Park Corner, and it has established itself as a very popular venue. The Enslaved Africans Memorial Garden will be based on the theme of the 'Slave Trade Triangle' with three main planted zones representing Europe, Africa and the Americas, linked together with concentric rings of paving. The European zone to the north of the garden will be planted with old roses. The African zone to the east will contain vibrant 'tropical' plants with brightly coloured flowers and bold foliage. The Americas zone to the west, in stark contrast, will have a monoculture of tall ornamental grass representing the sugar plantations where many Africans were enslaved.
Key dates leading to the abolition of slavery will be carved into paving slabs along the main approach to the sculpture, and further symbolism is provided by stone balls and heavy chain representing the terrible trans- Atlantic crossings known as the 'Middle Passage'. The garden will be a place for quiet contemplation and education and will be accessible to all.