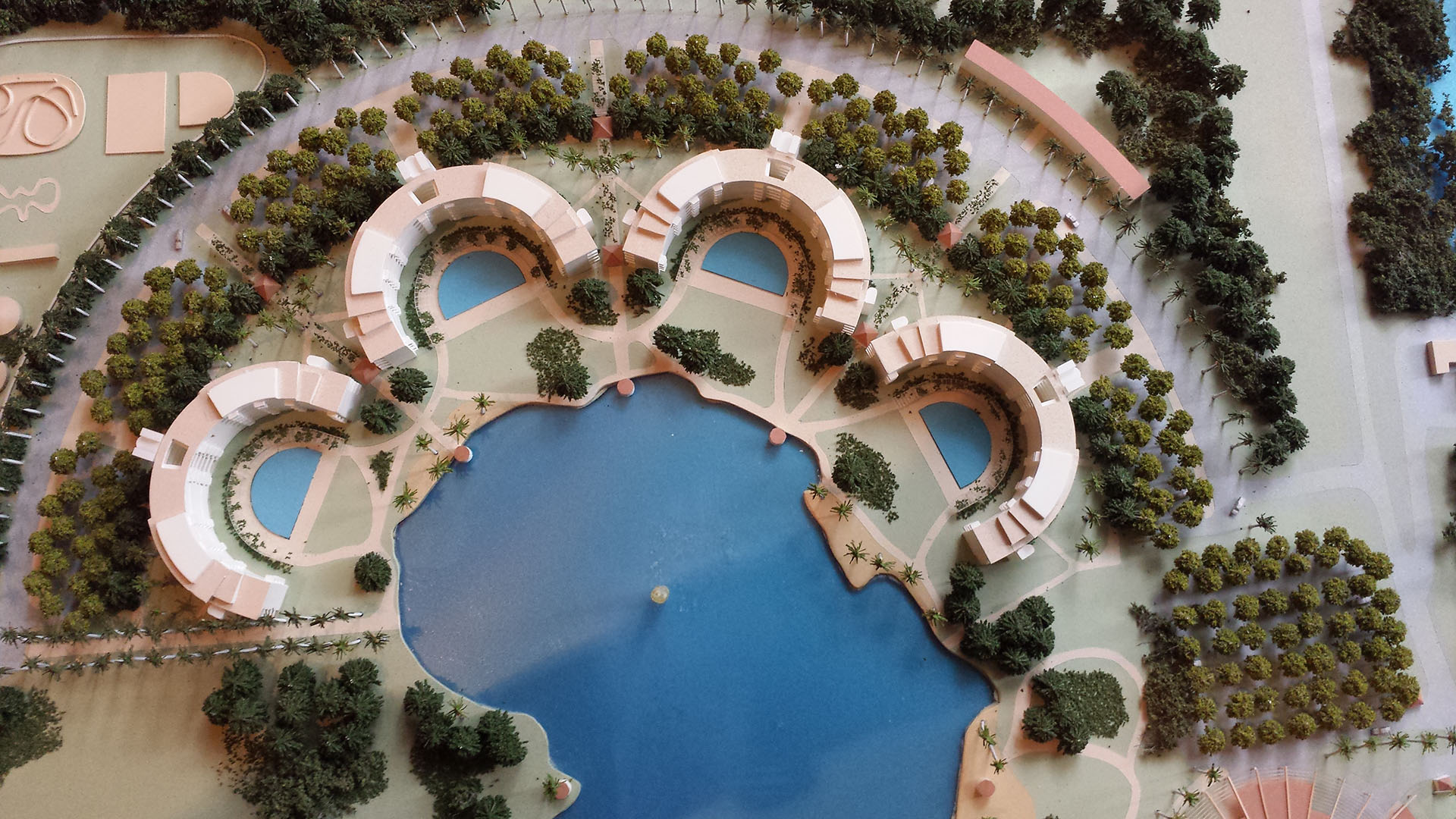 Africa Lake
Timothy Associates headed a team of international consultants which obtained DTI funding for this masterplanning project near Labadi Beach, Accra, Ghana.
The Africa Lake site originally derived its name from an element of the adjacent Trade Fair's masterplan which proposed the creation of a lake in the shape of the African continent. In adopting this idea the new Africa Lake masterplan tied itself back into the planning history of the site. The scale of development and mix of uses were established from careful consideration of the physical characteristics of the existing site and the surrounding area, a detailed feasibility study and market analysis, and a comprehensive survey of the local ground conditions. Using these criteria, the goal of the design team was to create a masterplan for the site which offered both environmental and economic benefits.
The proposal included a 3 star hotel with 200 twin rooms arranged in four pods with restaurant, bar, administration, banquet and conference facilities, and 240 guest parking spaces, Sports and Leisure Club with a 25m six lane pool, aerobic studio, gymnasium, two squash courts, treatment rooms, sauna suites, changing facilities, snack bar and administration facilities. Other elements of the scheme included 4 apartment buildings, each providing 62 apartments, Children's Amusement Park, Restaurant/Night Club, Several retail units, and commercial development.
The project team included: Timothy Associates, Skidmore Owings & Merrill,Inc (SOM),YRM Engineers, W.T Partnership & Allott & Lomax.