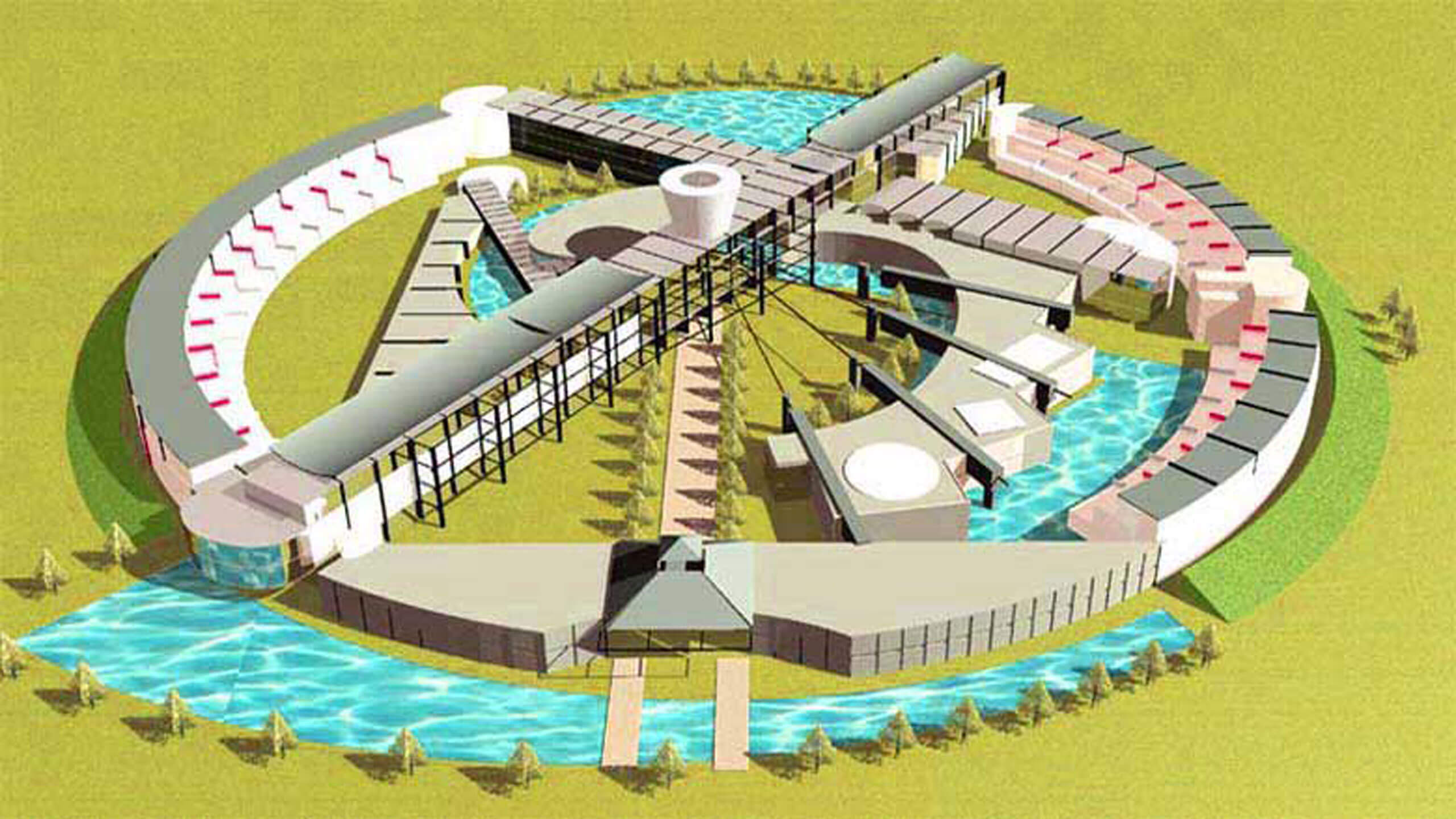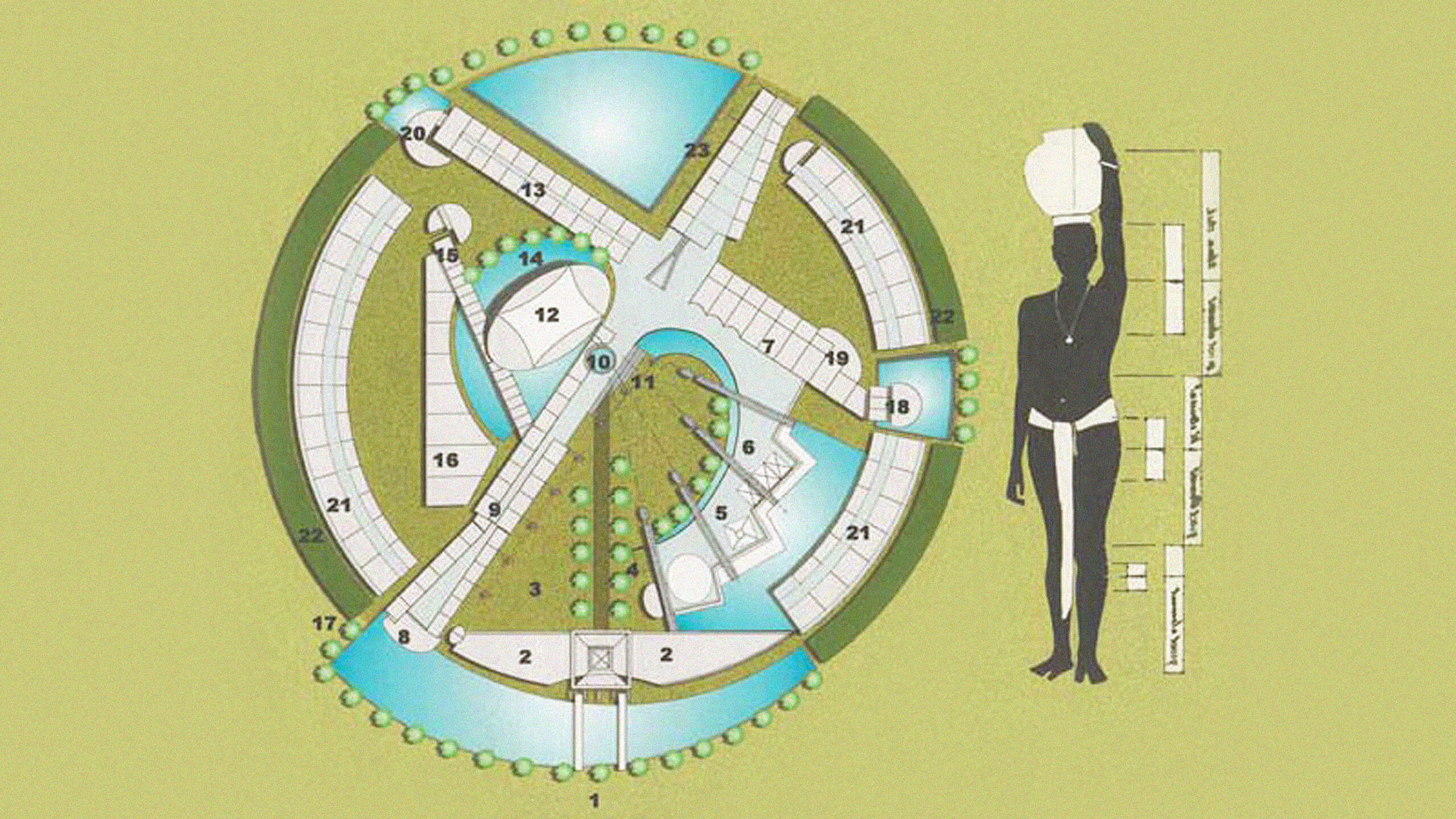 4 Universities in Africa
Timothy Associates worked together with their South African associates to prepare this competition- winning entry for 4 new technical universities to be built in north, south east and west Africa.
The proposal was based on the ancient and symbolic structure of the spiral, providing enclosure. The plan would be adapted to the varying conditions of the four locations, responding to aesthetic preferences, social norms, history, climate and function.
The basic layout, to be common to all four campuses, is symmetrical around a major axis. The entrance building and gateway to the campus is the main hall/lecture theatre. This is flanked by administration. A passage through the entrance leads to the horseshoe-shaped 'Great Place' which links the seminar rooms, the computer rooms and two drums containing two lecture theatres. The east and west-side courts contain the remaining two lecture theatres. South of these lecture theatres are two student courts bounded by the computer and seminar rooms.
There is a cross axis on the south of the Great Place. Facing onto it is the library which also faces into the Great Place. South of the library is the Main Square which is flanked by staff offices and senior students' accommodation which allows for a system of residential tutors to be appointed. On either side of the Main Square is an area that contains residential quads with outdoor areas and communal facilities. The single family houses are to the south of the main campus.